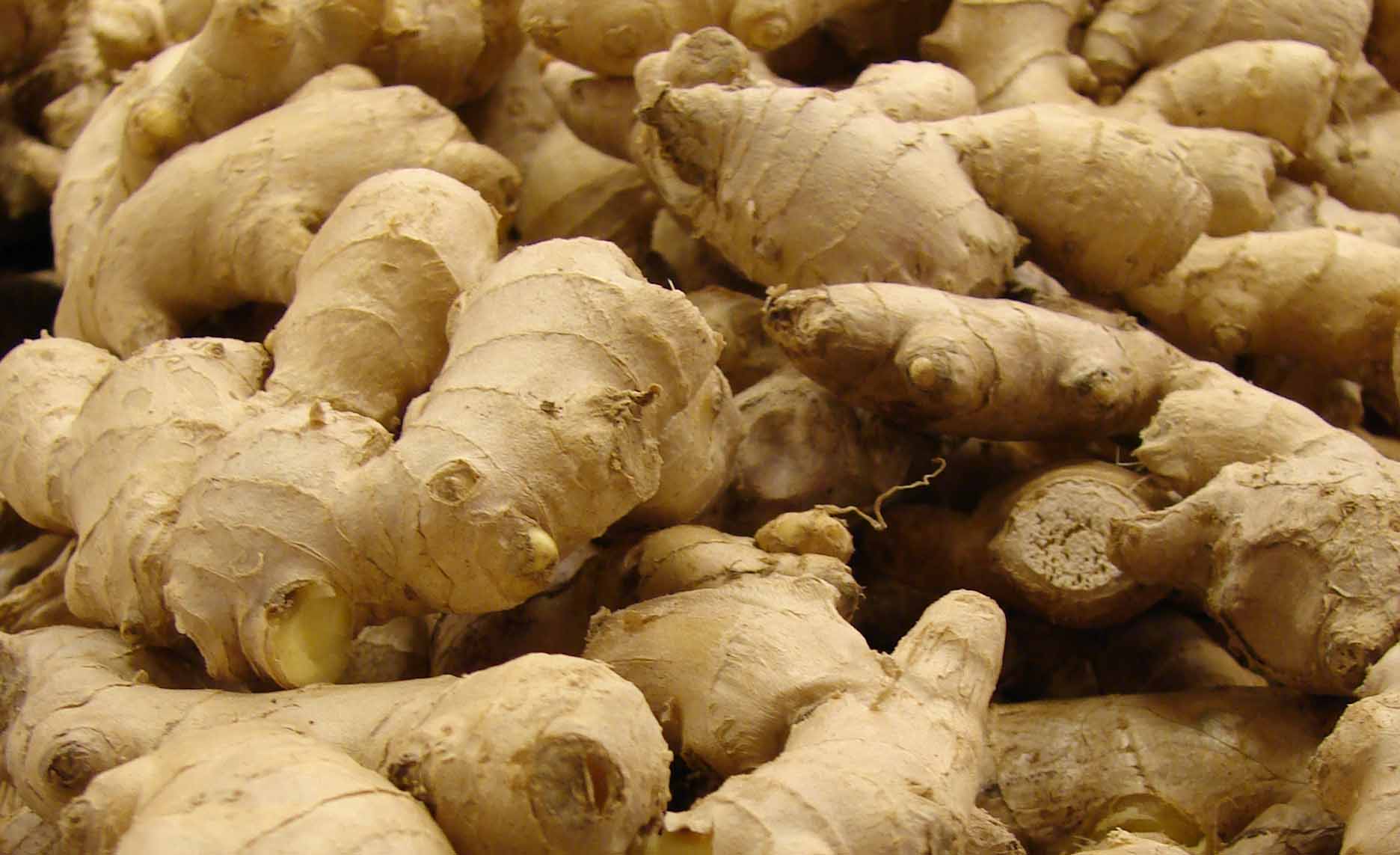 Ginger (Oral Consumption)
Other than its role as an everyday culinary herb in Asian culture, ginger is also a medicinal herb which is widely used in Southeast Asia for centuries. From ancient Chinese anecdotal perspective, ginger is known to alleviate nausea, digestive problems, and pain related ailments such as symptoms of arthritis, symptoms of rheumatism, sprains, muscular aches and pains.

Ginger has 3 main medicinal uses, anti-nausea, digestive aid and anti-inflammation. Unlike the former two uses, its anti-inflammatory properties is not widely recognized until recent years where more in-depth studies were done. According to various studies, ginger supplements are found to help in relieving knee pain in Osteoarthritis patients. It is also believed to help facilitate restrictive muscle and joint movement. Ginger contains gingerol, a phytonutrient with anti-inflammatory and anti-oxidant properties. It is the main bioactive phenol compound which acts on receptors located on sensory nerve endings therefore interfering with pain pathways. It also helps to reduce inflammations that cause pain.

How to Use Ginger for Pain Relief?

Oral consumption of Ginger is one way to help with pain management. Ginger can be consumed through various forms, the fresh roots itself, dried, tea, extracts, oil, tincture, capsules etc. According to experts at the Beth Israel Medical Center in New York City, ginger capsules with "super-critical extraction" is of superior quality and produces most ideal results. However, if you are considering ginger supplements, speak to your doctor before taking any supplements to ensure that it is right for you and ensure an appropriate dosage. Over consumption of ginger extracts or supplements can possibly lead to stomach upset hence leading to more pain.

If you are into natural remedies, you may opt for daily consumption of grated ginger tea. However, its effectiveness is likely to be inferior to Ginger supplements which are of higher concentrations. To ensure you get the right amounts of ginger extract, you need at least 2 tablespoons of grated ginger mixed with hot water (and honey).
Related Link: Fibromyalgia Pain Relief Tip #28
Like what you read? Pass it around:


Source:
"Health Benefits Of Ginger For Arthritis - Living With Arthritis". Living With Arthritis. N.p., 2017. Web. 3 Mar. 2016.
Zahra Naderi et al. Effect of ginger powder supplementation on nitric oxide and C-reactive protein in elderly knee osteoarthritis patients: A 12-week double-blind randomized placebo-controlled clinical trial. J Tradit Complement Med. 2016 Jul; 6(3): 199–203.
Rondanelli M et al. The effect and safety of highly standardized Ginger (Zingiber officinale) and Echinacea (Echinacea angustifolia) extract supplementation on inflammation and chronic pain in NSAIDs poor responders. A pilot study in subjects with knee arthrosis. Nat Prod Res. 2017 Jun;31(11):1309-1313.
Terry R, Posadzki P, Watson LK, Ernst E. The use of ginger (Zingiber officinale) for the treatment of pain: a systematic review of clinical trials. Pain Med. 2011 Dec;12(12):1808-18. Black CD, Herring MP, Hurley DJ, O'Connor PJ. Ginger (Zingiber officinale) reduces muscle pain caused by eccentric exercise. J Pain. 2010 Sep;11(9):894-903