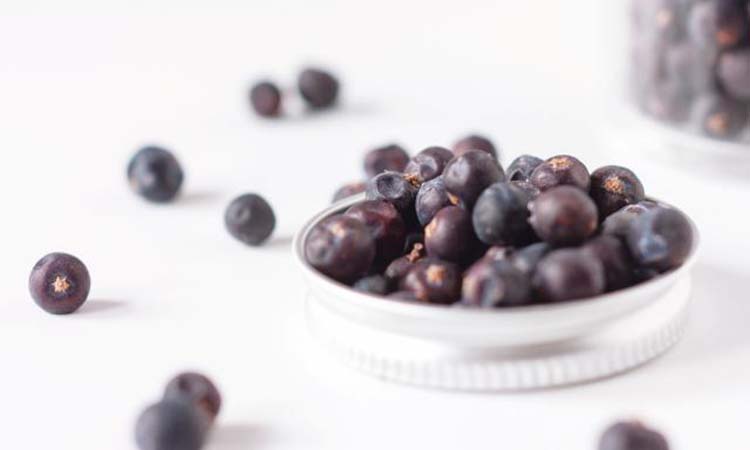 Fibromyalgia Pain Relief Tip #12: Drink Tea From Juniper Berry
According to the Journal of Ethnopharmacology, a study in 2009 shows that juniper berries help with pain associated with arthritis. The berries contain terpinen-4-ol substance which help to increase the activity of monocytes, a type of white blood cells crucial to our immune system. Consuming juniper berry tea helps in strengthening our immune system, reducing inflammations, pains, immune system attacks.

Juniper berry is commonly used for its flavor and scent in the food & beverage and beauty & cosmetics industry. You can benefit from juniper berry by either drinking it as tea or applying its oil directly on pain areas. To prepare juniper berry tea, soak 1 tablespoon of dried juniper berries in 1 cup of hot water for 20-30 minutes.
Related Link: Fibromyalgia Pain Relief Tip #11
Like what you read? Pass it around: